China Click Go
WEBSITE DESIGN & DEVELOPMENT
The Client
China Click Go is an online platform that connects travelers in China with high quality custom tours. They already had a basic website set up but it lacked the specialized functionality of booking tours. They were frustrated by the manual processes of bookings each hotel and tour for each individual client. As a result, they wanted an online platform that is able to present a large variety of tours in China and have their client make a booking right on the website.
The Solution
We took a look at existing travel platforms and found how cumbersome the booking process was. To ensure the website is user-friendly and drives high conversion, we combined the easy-to-use checkout experience with the necessary booking logic so that the booking process at China Click Go is as minimal as possible. The customized platform also integrates the WordPress backend so that different vendors can login and see their individual bookings.
Optimized for search engines
China Click Go stressed that search rankings are important to their business. As we always do we built the site optimized for search engines in every way possible, performing a full on page SEO audit prior to launch.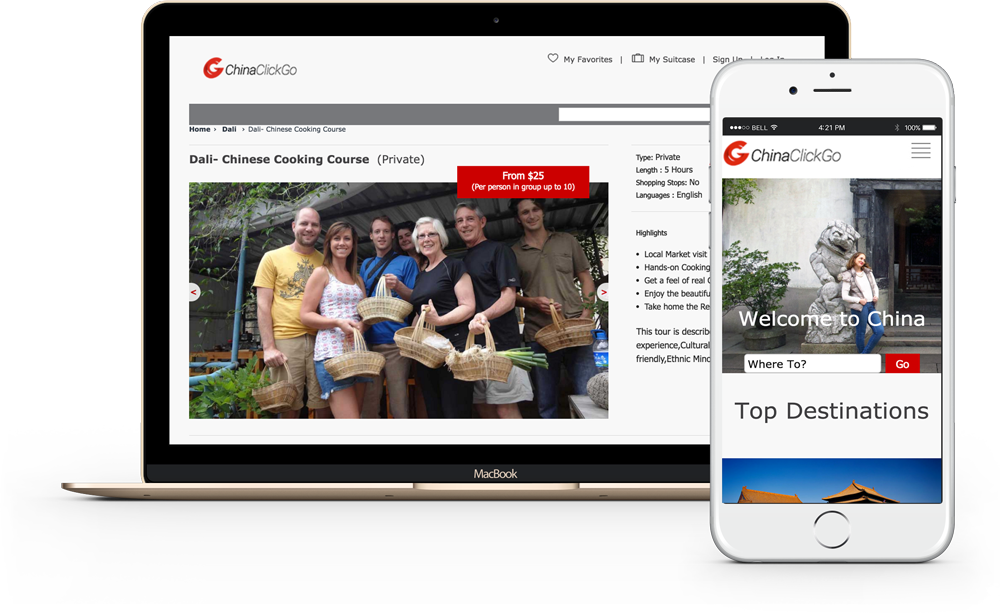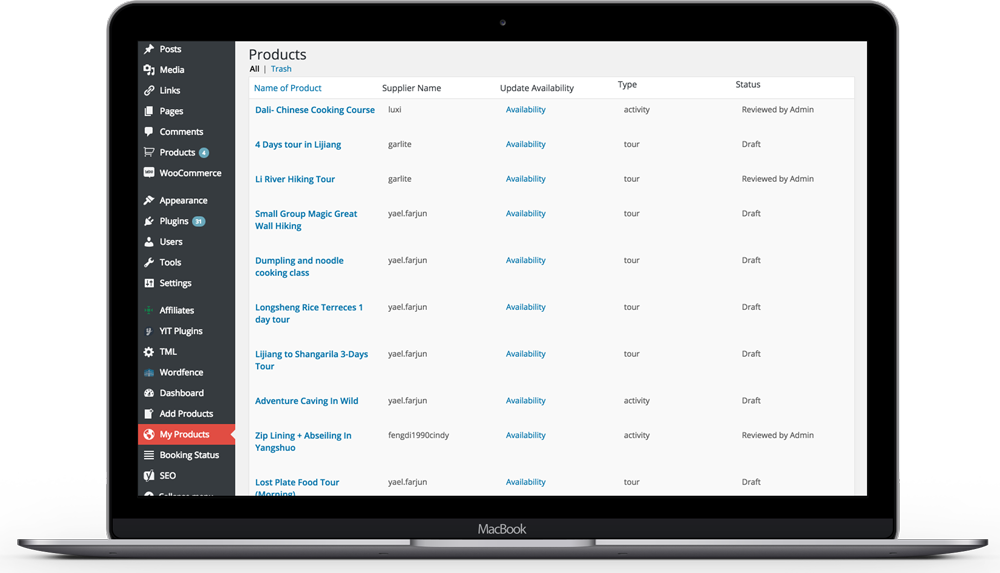 A Powerful CMS
China Click Go needed to be able to manage their backend in-house going forward. We built them a custom CMS using WordPress, specifically for their needs. The CMS allows any China Click Go vendor with given permission to update their tour information, post media releases, publish news articles, and edit basic information around the site such as text / images.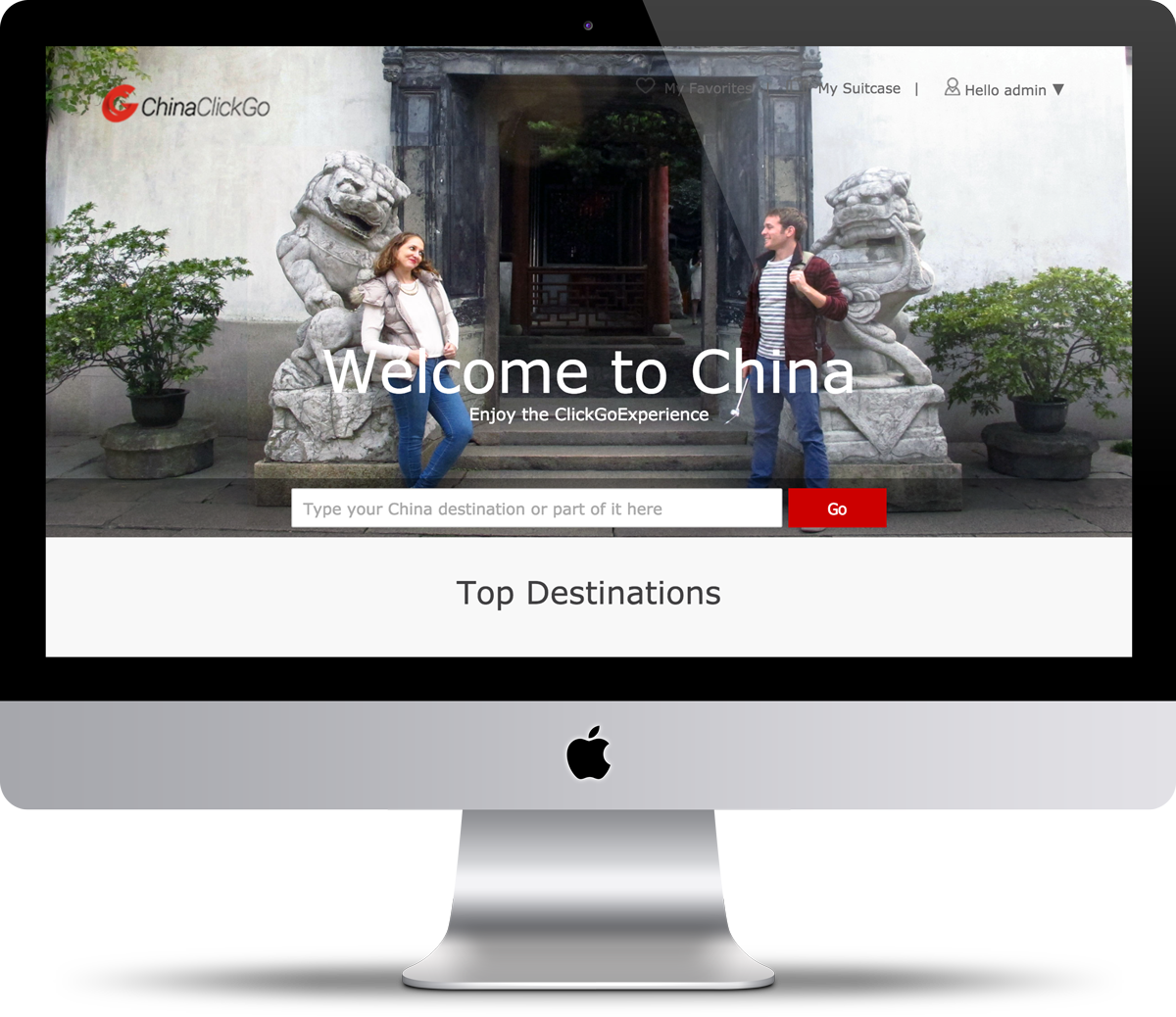 Booking a tour can be easy
We were determined on this project to make the end result beautiful. Just because booking a tour may involve complex logic and security setup in the backend, it doesn't mean that good aesthetic principles can't be upheld. We created an aesthetic relevant to China Click Go's brand guidelines. We used minimalistic brand assets, large imagery and clean white space to create a modern and clean UI while keeping the booking process mininal.